Coxhead Creek, Verdelho 2019, Matakana Almost colourless with a green tinge. Medium bodied, oily viscosity. Savoury stoney notes & citrus blossom in the nose. Weighty palate with concentrated lime, tangelo and tropical fruit flavours, nice mineral note, soft acidity...
Coxhead Creek Matakana Rosé 2019 $2 I love this wine! Crafted by the crazy-talented Warren Knudsen, from 100% cabernet franc, this rosé is the real deal. It's incredibly concentrated, spicy, floral and deliciously dry to drink. Crisp, focused and showing superb purity...
Coxhead Creek 2004 Syrah Winegrowers wins Silver medal.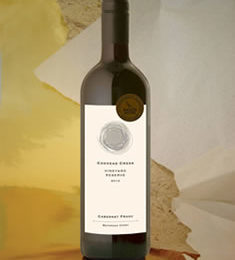 The classy 2010 vintage was harvested at 24 brix at Matakana and matured in French Oak casks (30 per cent new). Built to last, it is full-coloured, with concentrated blackcurrant, plum and spice flavours, seasoned with quality oak. It's a very stylish, finely crafted...
2011 Coxhead Creek Rosé – Pure Bronze Award – Romeo Bragato Wine Awards – the premier competition for New Zealand winegrowers. A dry style Rosé, with scents of floral and strawberry and hints of spice. Sophisticated, with a great texture and length, mouthfilling and...