Cam Douglas
91 points 
Coxhead Creek Matakana Verdelho 2020 $25 "Ripe, fresh, fruity and just a little exotic with aromas of white peaches and rose apples, green melon and white flowers. Dry on the palate with a crisp and refreshing texture. Flavours of citrus and apple, white peach and green pear. Well made, will continue to develop. A lovely aperitif option. Best drinking from 2021 through 2025."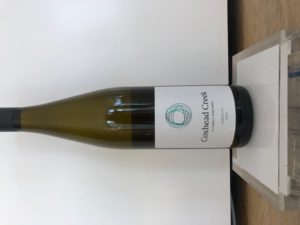 Yvonne Lorkin
Winefriend

Coxhead Creek Matakana Verdelho 2020 $25 "I love the lifted apple and peach aromatics on this little lovely from Michael Lorimer's Matakana vineyard, and I love even more the fact that it's Verdelho! Yay! Verdelho is a VERY rare grape on our shores, which is a shame because it absolutely roars when planted in the right ground. Superb body, viscosity, texture and length, it's got great grip around the gums and stonefruit saturation sent from the gods. I love this wine!!"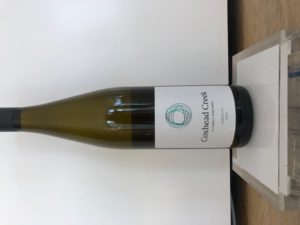 NZ Wines
Michael Cooper's – Buyers Guide

Coxhead Creek, Cabernet Franc 2010
"The classy 2010 vintage was harvested at 24 brix at Matakana and matured in French Oak casks (30 per cent new). Built to last, it is full-coloured, with concentrated blackcurrant, plum and spice flavours, seasoned with quality oak. It's a very stylish, finely crafted wine, with good tannin backbone."
Cam Douglas
90 Points 
Coxhead Creek Matakana Rosé 2020 $25 "Pale pink hues lead to aromas of lite sweet roses, cherry and red apple. There's a moment of minerality and fruit spice accentuated by medium+ acidity and warming alcohol. Balanced, well made and ready. Drink now and through summer 2022."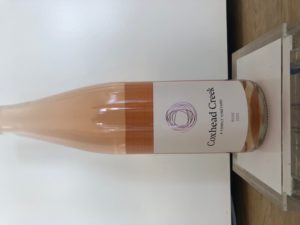 Yvonne Lorkin
Winefriend

Coxhead Creek Matakana Rosé 2020 $25 "How gorgeously pretty is this wine! You're looking at it right? So perfectly pale, this rosé is made from cabernet franc grown by Michael Lorimer. Cabernet Franc classically adds fullness, volume, and delicately sweet red fruit notes to any wine, so when it's crafted into a rosé, it's a recipe for excellence! Lovely minerality, crispness and balance and smoothness – it's a summer stunner."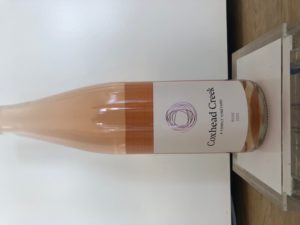 Yvonne Lorkin
Winefriend

Coxhead Creek Matakana Rosé 2019 $25 "I love this wine! Crafted by the crazy-talented Warren Knudsen, from 100% cabernet franc, this rosé is the real deal. It's incredibly concentrated, spicy, floral and deliciously dry to drink. Crisp, focused and showing superb purity of flavour, it's a style that I'd love to see more of from Northland's wine producers. Cabernet franc is a rare thing to find in a rosé style, but it works – boy does it work. The mouthfeel has weight, texture and impressive length as it slips down. Great stuff!"
John Bartlett
NZ Wine Directory
Coxhead Creek, Verdelho 2019, Matakana.
"Almost colourless with a green tinge. Medium bodied, oily viscosity. Savoury stoney notes & citrus blossom in the nose. Weighty palate with concentrated lime, tangello and tropical fruit flavours, nice mineral note, soft acidity and a little heat from 14.5% alc. Lovely change from the mainstream varieties produced in NZ. Recommend you try this!"
Air New Zealand Wine awards
Winegrowers
Coxhead Creek 2004 Syrah Winegrowers wins Silver medal.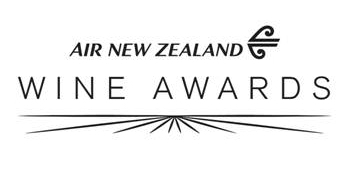 2011 Rosé Wins Pure Bronze Award

2011 Coxhead Creek Rosé – Pure Bronze Award – Romeo Bragato Wine Awards – the premier competition for New Zealand winegrowers. A dry style Rosé, with scents of floral and strawberry and hints of spice. Sophisticated, with a great texture and length, mouthfilling and smooth.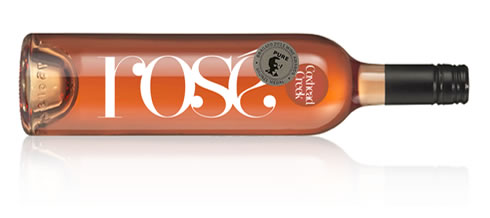 Yvonne Lorkin
Winefriend

Coxhead Creek Matakana Chardonnay 2019 $29 "With aromas and flavours of toasted marshmallow, almond meal, roast stonefruit andtoasted coconut, this bottle of Northland niceness has definitely wowed me! Mouthfilling and juicy, yet elegant and statuesque, it's a beautifully balanced chardonnay that'll have you wondering why the bottle went so fast. 2019 is proving to be a sensational chardonnay vintage right across the country, and the team at Coxhead Creek should be really proud."