We are a family vineyard in Matakana,
on New Zealand's spectacular North Island
Coxhead Creek vineyard is located on elevated slopes above the Matakana Coast, one hour north of Auckland. The vineyard enjoys free-draining soils and a climate likened to bordeaux. For owner Michael Lorimer, the 5 acre vineyard is an acknowledged labour of love, with most of his free time employed tending the vineyard, which is planted in Cabernet Franc, Verdelho and Chardonnay.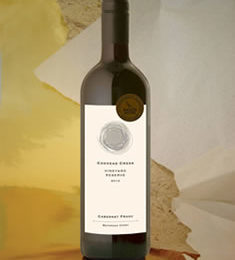 The classy 2010 vintage was harvested at 24 brix at Matakana and matured in French Oak casks (30 per cent new). Built to last, it is full-coloured, with concentrated blackcurrant, plum and spice flavours, seasoned with quality oak. It's a very stylish, finely crafted...
read more
Coxhead Creek Vineyard
Coxhead Creek Road,
Matakana Coast,
New Zealand PO Box 4306,
Auckland, 1140
021 358 000 / 021 192 4013